Follower of Jesus (8)
Jan 15, 2017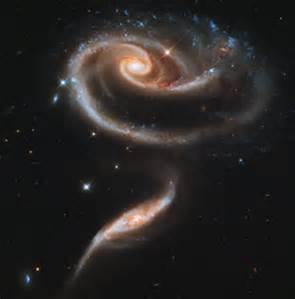 Follower of Jesus (8)
"The most important one" answered Jesus,
"is this: 'Hear O Israel: The Lord our God, The Lord is one Lord.
Love the Lord your God with all your heart
And with all your soul and with all your mind
And with all your strength.'
And the second is this:
'Love your neighbor as yourself.'
There is no commandment greater than these." (7)
                        Mark 12:29-31
Today I want to look at the strange wording of the second of the great commandments: "Love your neighbor AS yourself." Notice the word I accented, 'as'. It is not 'like', or 'as much as', no, it says 'as', as in 'in place of'. That is, the commandment seems to say that we must place our neighbor in our stead, that there is only one love, that all humanity, indeed all creation, is one, and like God, all must be loved as a whole. I have found several references that state clearly that the earliest words in Greek for this phrase cannot be translated in any other way, but only 'as', or total inclusive.
1 John 4:8 states that "Whoever does not love does not know God, because God is love". When we combine the two statements about God, we can begin to understand that our task while in this plane of existence is to learn to love as God loves, step by step. The command to love your neighbor as yourself is usually translated to mean 'like yourself', or 'as much as yourself'. I have seldom, in fact never until recently, seen it accented as it was apparently meant by Jesus: "as yourself", a totally different approach.
            Indeed, we are born to know and taste love. And love is not an object, but a verb: we project love, active state, or we do not know love. This has profound implications in how we treat everyone and everything. We see the results in the life of Jesus, where he immersed himself into the life of everyone. Jesus was not a hermit. Jesus ate with others, danced, drank wine, laughed, had a sharp sense of humor, and was fully human. Jesus showed us what a full human should be: filled with life but not possessive, always ready to give everything to others, filled with love (his relationship with Mary Magdalen was one of great love and joy, and Mary may have been the greatest apostle of them all, as Jesus choose her to greet first after the resurrection.)
            The attractive force of Jesus was one of love for all and everything. The love that flowed from Jesus performed all the miracles recorded, all the goodness that radiated from his personality, all that Jesus was, in his genuine self.
To be able to love 'as yourself': this is the love projected by Jesus, who loved all to the point that he was willing to die to show that love. He would not hide or run away, but he had to project his message with the strength of his love: what he was saying is that indeed, God is Love, and the two words can be interchanged: Love is God, God is Love, and the total emptying of self exemplified by Jesus illustrates that point.
So how do we love as strongly as that? Each of us must answer in our own heart, but that is the purpose of our life: to learn to love as that, by emptying ourselves of all our ego drives in relation to all around us, whether they be white, black, or all other races on earth; whether they be Christian, Islamic, or Atheist, or any of the several thousand beliefs systems that abound. They and we are one; I can say truthfully to anyone in our planet, "You and I are one", and if I can mean that phrase, then and only then will I be living out that command of Jesus "Love your neighbor as yourself".
Meditation
My Eternal Wisdom, you have led me to understand some of the nuances of your breathtaking utterances through the mouth of Jesus, and new vistas open up before me. I see that we are here to truly be Your vista on our planet, our little blue ball floating in the breathtaking spheres of our universe. I bow in gratitude for the new breadth of Your Love that I have seen, and I know that I understand only a fraction of what is total truth. I further understand that there is always more to understand and gather, further depths of Your Love to sink into, further joy and happiness to see in my life. I thank you for all my life, all the ups and downs, all the increasing awareness of all the love that fills our lives. I rejoice that I never stop growing in love and joy until the time I pass over this existence into the eternal life.
If this posting proves useful to you, I would appreciate it if you would share it.