Follower of Jesus (3)
Nov 27, 2016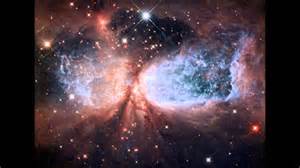 Follower of Jesus (3)
"The most important one" answered Jesus,
"is this: 'Hear O Israel: The Lord our God, The Lord is one Lord.
Love the Lord your God with all your heart
And with all your soul and with all your mind
And with all your strength.'
And the second is this:
'Love your neighbor as yourself.'
There is no commandment greater than these." (2)
Mark 12:29-31
Today let us look at the second part of that statement: Love the Lord your God with all your heart, and with all your soul and with all your mind and with all your strength.' The key to love is to immerse oneself into love; but there is only one love: and that is in the Lord our God. Love is a force outward (we will see that even loving oneself is outward) that can only be given away.
            This command seems puzzling, in that how are we to give away love? Genesis 1:27 states that we are made in the image and likeness of God: "God created humanity in God's own image, in the image of God, God created them, male and female God created them." Then in 1 John 4:16, it states "God is love; whoever abides in love abides in God and God in them."  We are the image of perfect love, and love is our essence of being. We can see how it is perfectly natural to love our God with all our heart, all our soul, and all our strength. We are the image of the Trinity, one in love, giving and receiving. This constant dance that is ours for eternity, or as said in John 17:21, we are like Jesus and the Father, one in each other, one in Being, flowing in a constant stream.
This breathtaking view of our life is one of those sayings that are "too good to be true". But Jesus knew precisely what he was saying. This was not an error, but was one of those series of sayings that illuminate a world changing potential – if we only say yes.
What Jesus was saying is that when we recognize who we really are, that image of God expressed in the entirety of God; the perfect image of God, made with love and only love, we are love, the perfect face of God..
It is a mind changing call to be who we are: that image of God in the world. As that image, we are to join in that eternal dance, the dance of the Trinity, creating and changing as only the All in All can. We are an infinite well of love, waiting to be released into our world, so that the world can join in that eternal dance. Jesus called that movement into the Divine dance our basic function in the physical world; the very reason we were brought here in the first place.
Yes, that is our purpose in life: to express that image of God as only you and I can. We are each a different expression of God, no two identical, whose purpose is to express that unique expression as only each of us can be. We best express that facet of love by loving all around us, the broader we can express that love, our essence, the deeper is our love of God and all that God is.
You can draw from the infinite well of the love of God, never to run dry, as that love is not only the essence of all that is that we can imagine, but all that is far beyond anything we can imagine.
Indeed: God is love, we are the image of that love, and the first place to express that love is the circle of the Trinity, joining our love with that of the infinite dance that is ours by birthright.
Meditation
My Living Essence, how I am lifted up into the clouds of joy when I let myself dwell in your love. Your love is so bright and shiny that I wonder how it can be missed; then something knocks me off that pedestal of joy and it is seemingly gone – until I surrender myself into that fire of love that is always mine to take. I am filled with gratitude at the boundless joy that is ours. I surrender myself today into that essence, and give all my concerns and fears into Your care.
If this posting proves useful to you, I would appreciate it if you would share it.